Finding Opportunities in the Community
What do you want to be when you grow up? For sixth graders at Granville Elementary School, that can be a difficult question. For starters, some students may not be familiar with all the opportunities that exist in the community they call home.
To help students understand the wide variety of options that are available to them, Elementary School Counselor Nick Healy has organized Career Exploration Fairs for students to participate in.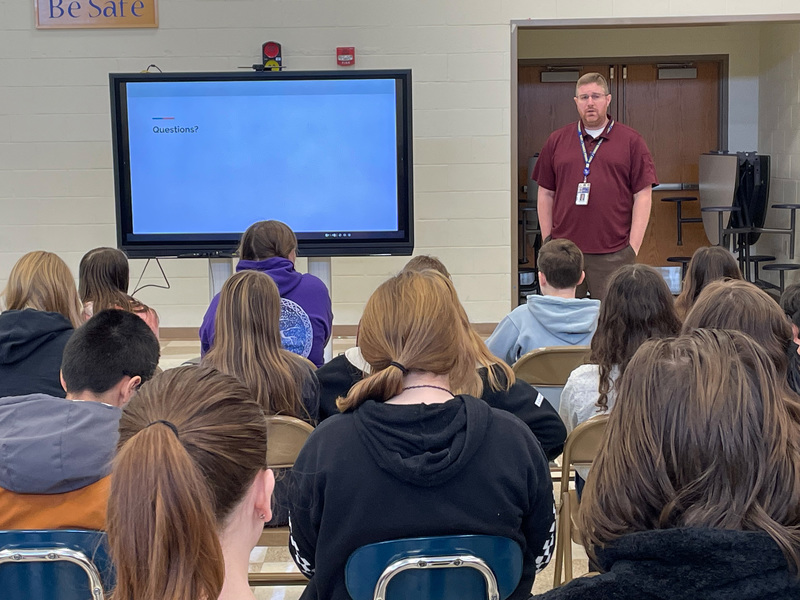 "Our goal is to open our students' eyes to career paths they maybe haven't even thought about at their age," said Healy. "We never want one of our students to have too narrow a view on what they can do outside of the classroom. If we can bring in a speaker, someone who lives or works in their community, we can show them that there are endless possibilities out there."
The presentations are held in the school cafeteria, with speakers getting to present details about what it is they do with the help of PowerPoint presentations. Students also get the chance to ask each speaker specific questions about their jobs, and about how someone can get into that line of work.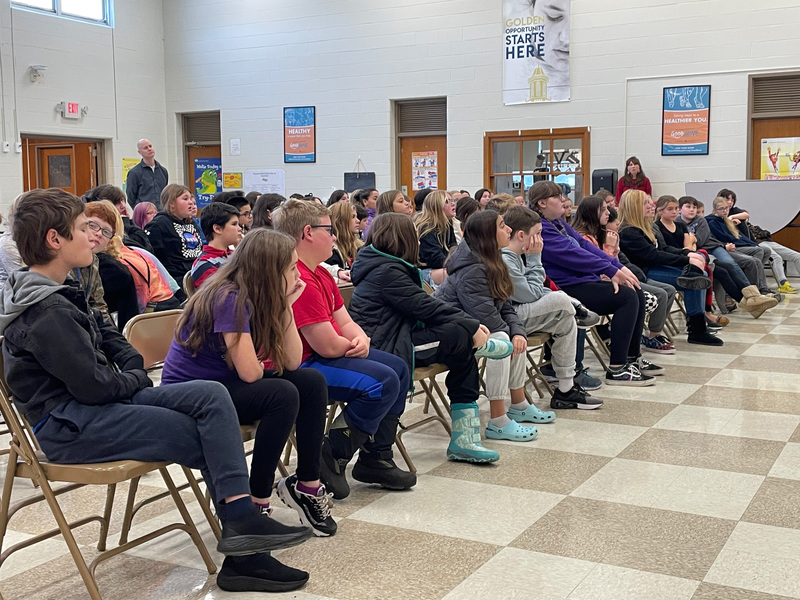 Making the entire Career Exploration Fair possible is Mr. Healy, who has been with the Granville Central School District since 2003. He previously worked as the high school counselor before moving to GES in 2018. He's organized the fairs since he arrived to the campus, and has plans in place to hold two to three each year for the students to meet as many members of the community as possible.
The message Mr. Healy wants sixth graders to take away from these fairs is that working hard in the classroom today will pay off when it comes time to start careers of their own.
"One of the main messages all our speakers bring with them is an emphasis on not wasting the time you have with your teachers," said Healy. "Building strong habits and wanting to work hard to achieve that something extra on a daily basis are lessons that any student can carry with them when they leave school."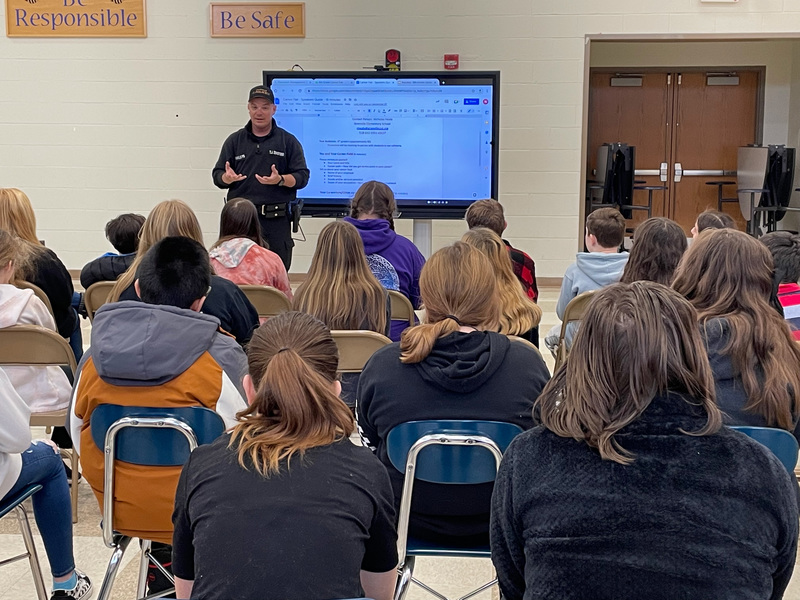 Speakers at the most recent fair included Granville CSD Technology Director Jereme Randles, District School Resource officer T.J. Zovistoski, and Owner of Hoagland Property Management Connor Hoagland, who also serves on the Granville Board of Education. While being from the Granville community isn't a requirement to speak at one of the fairs, Mr. Healy brought in members from the community who either work or have grown up in the area to help students understand what type of work exists for them here at home.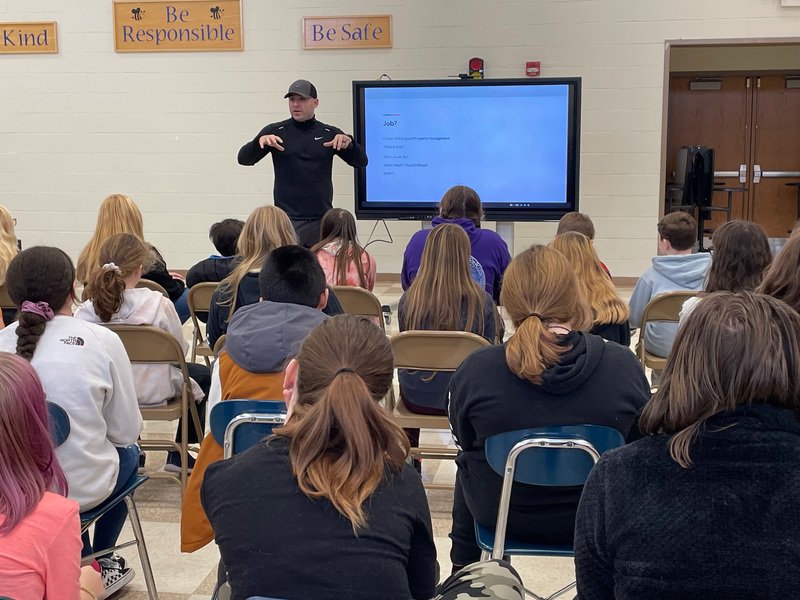 "Granville is a tight knit community, but there's a chance some of our students aren't fully aware of everything that happens in their own neighborhood," said Healy. "Bringing in leaders from our community to share their experiences and share their story can help a student find something to be passionate about as well. As long as a student is willing to put in the work, anything is possible."